This morning I got a
obnoxious
wakeup call from our
slightly beloved mailman! (But, it was actually a woman lol) Normally my mother would be twisting my neck and my low-life existence for buying things on the Internet; especially if it is a wig. kidding actually, everything that comes in form of a mailbox or whatever is like BANNED
I purchased an orange wig with 2 attachable pigs tails; the wig is straight styled and the pig tails are curly. The fiber of the hair is simply put

"Japanese fabric"

. The ebay seller is located in Hong Kong, this is the first time I've bought a wig from Hong Kong and I had no expectations what so ever. but it was PRICEY so I did not WANT anything to happen with it.
The package came as a big envelope, lots of tape and more tape. Not the best but, thankfully nothing could be 'broken'
They have their own website; Wig Is Fashion Also if you like their FB page, email them, they'll provide you 5% discount on ONE of your items (highest of value) or your order - read in small below Get An Extra 5% Discount*
It cost me like 25.30US I feel horrible I've never spent that much on a wig but, then again never bought a wig with pig tails and it was in the only color + design I needed for my
cosplay
below.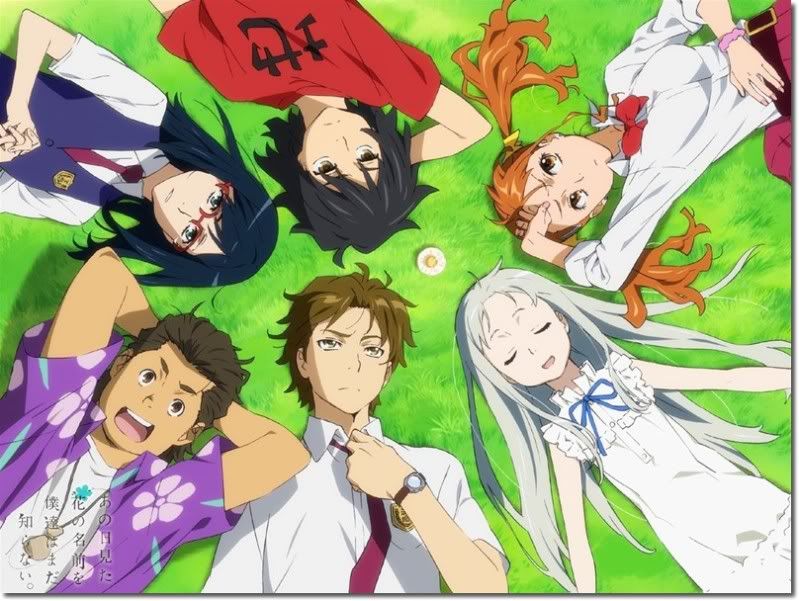 If no one can guess, it's the girl with orange hair~ Anime: Ao No Hana.
I went into to Horsens today (the closest city to me with a train station, fufufu) to get my eyes checked
also supposed to buy makeup remover and facial lotion!!! ARGH MOM YOUUUUUU
Handed in my Canon HD video camera as well, luckily I still have insurance on it so hopefully Canon can fix it!
if not gimme a new one bitches.
I will be praying ヽ(〇・△・)人(・△・〇)ノ mmm
It was literally cold as fuck and I totally regret leaving my jacket in the car believing I would withstand the "cold" because it wasn't windy - till I got the f- outta the car (ノಠ益ಠ)ノ彡 ┻━┻
After getting examined, got some trail lenses (more expensive as well, but supposed to be better for my eyes.. (ಠ___ಠ) and then I waited for my mom to come back, and waited etc, she never showed, I tried to walk to the car park (free parking, lol) where she SAID she would be - no she wasn't, I decided I couldn't just take a bus home (key-less) so I walked
all the way
to the trainstation to use the payphone to call her for 10kr! OUTRAGEOUS; she was still packing at Kvickly even though she told me she would
move the fucking car
(ಠ___ಠ) I found her in the end, lol, hopeless lost child. I guess I've been away for so long I get lost my mother now, wtf. It was really crowded today since Metallica is having a concert today/night
frankly I dunno when just today
and people were pre-gamin' a lot on the streets and it had traffic on hold for like evaaaaaaa.
Got batteries finally! But, sadly not in the right size for my panda speakers I got from Kenta (that wants to be censored on all"retarded" pictures of him, lol) ..
Today's view from my window!
"Hello~" lol, jk. My old digital camera is working now! Luckily it wasn't damaged after all of these years.
So here's a few pictures from today, probably also for the rest of the next couple of weeks.. haha
I know it's messy but, I'm building up something for me to do later, hahaha
Learning to focus with the digital camera, ps. Isn't the speaker adorable?!
So instead of 175kr pr month for my previous ones to these "so-much-better" DD Comfort 1Day lenses to 248kr pr month, I know it's not "that much" but, the sound of something below 200 was more in my favor since I still haven't had the opportunity to actually get a job ; __ ;
New strength: -2.75 darm.
Gotten addicted to Snapple (Heavenly Lemonade) !! Love the cute little facts in the lids (ノ・ω・)ノ
And as a souvenir I promised the lovely not to mention
handsome
(!!)
Nani
, here's a small preview of your Kpop-Thailand gift bag from me dear~ Mini Taemin key-chain-thingy-I-have-no-idea lol
Tomorrow my friend, Misato from Japan, who's currently in England right now with her twin sister; Misaki, is coming to Denmark to visit me!! I'm so happy and excited I cannot describe
in a simple manner
it at all!! I'll pick her up at the airport tomorrow at around 7PM and then we'll have a nice cozy hangout weekend till she has to leave again on the 9th, but I'm happy she actually came to Denmark just to see me, feeling so special, yes yes~ (ノゝ∀・)ノ*:・☆
Love you all ♡ peace